Our Providers
---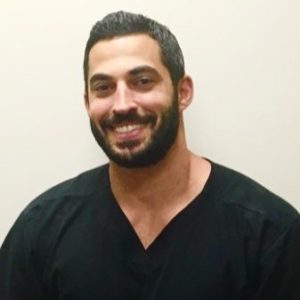 Adam Parsons, MD
Dr. Adam Parsons was born in Dallas, Texas, and completed his entire educational career in Texas. After high school he was a student-athlete in the varsity football program at Texas Tech University, where he also excelled in his studies, earning a 4.0 GPA in the sciences and regularly appearing on the Dean's List. Dr. Parsons majored in Biology, with a minor in Chemistry and Spanish. He graduated with honors in 2008 and was admitted into medical school at the University of Texas in Houston, where he later completed an internal medicine residency in 2015.
Following the completion of his medical training, Dr. Parsons returned to Fort Worth to undergo a one-year training program in sports medicine. He subsequently owned and operated an integrative primary care and sports medicine clinic in Weatherford, Texas, where he would routinely diagnose and treat complex medical and physical disease states. Dr. Parsons is passionate about internal medicine, sports medicine and pain management, taking a broad-spectrum approach to patient care to better assist his patients with their health and quality of life. He takes pride in developing strong relationships with his patients and makes every effort to make sure his patients clearly understand and agree with his plan of care.
An avid lover of music, space, and animals, Dr. Parsons spends his free time with family, friends, and his dogs. He boasts a lifelong pursuit of education and constantly strives to learn new methods to stay at the forefront of medicine and be innovative to better help his patients.
---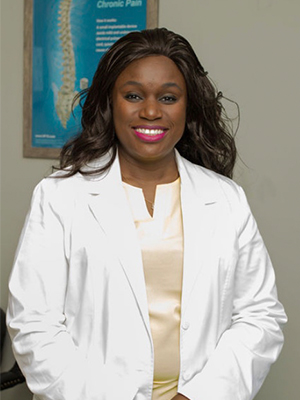 Nicolina E. Mboya, APRN FNP-BC
Nicolina Egydia Mboya (Nicole) is a Nurse Practitioner at Your Family Medical in Bedford, seeing patients in both family practice and pain management capacities.
Nicole earned her Masters of Science in Nursing as a Family Nurse Practitioner from Walden University. She earned her Bachelor of Science in Nursing from The University of Texas at Arlington.
Nicole has been a nurse for nine years and has held many nursing positions including oncology, general med-surg (Alternate Team Lead), adult home health, pediatric home health, and rehabilitation for TBI. Before joining Your Family Medical in July 2019, Nicole worked as a Nurse Practitioner at Sterling Choice seeing patients for family practice and pain management.
Nicole is a member of the American Nurses Association and is very active in mentoring nurses and nursing students.
---
Richard Easton, PA
Richard Easton was born in the state of Texas and grew up in the local area, graduating from Lake Dallas High School in 1989. He has over 26 years of experience in the medical profession, and has been a Physician Assistant since 2006. He is licensed in the state of Texas.
Mr. Easton obtained a Master and Bachelor degree in Health Science Physician Assistant from the University of Nebraska. He graduated from the Interservice Physician Assistant Program in the Army in 2006. He served honorably in the United States Army from 1993 through 2009, first as a Sergeant First Class combat medical specialist and then as a Physician Assistant Army Officer.
Richard is knowledgeable, well trained, and able to work independently in the diagnosis, treatment, and physical examination of a multitude of medical conditions and illnesses.
Richard is married with five children and four grandchildren. On his days not spent working, you are likely to find Richard on the lake fishing, watching NASCAR, and spending time with his family.